Dark Forest Compost
This is a coarsely ground pre-consumer food waste-based compost that is high in nutrients that help build a healthy, productive soil. The coarse grind helps keeps the soil looser, optimizing moisture, penetration, and root growth. Our Dark Forest is the perfect all-purpose compost.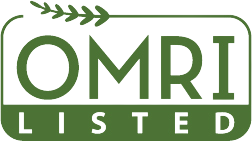 Prairie Gold Compost
This is a finely ground manure-based compost that is aged, screened, and is a natural food source for microbes that provide nutrients. Prairie Gold is perfect for top-dressing your yard, and is a key ingredient to building a healthy and productive soil.
Zoo Poo Compost
By using Zoo Poo you're joining us in our partnership with the OKC Zoo to help eliminate waste going into our landfills, and maximize the efficiency of our natural resources!
We Offer a Variety of Composts
Come load up yourself, utilize our loading services, or ask about delivery. We deliver nationwide!
Compost is decomposed organic matter that is primarily used to amend soil, and is environmentally friendly as a recycled product. Minick Materials' composting facility is licensed by the state and underdoes frequent product testing to ensure better control and techniques in the decomposition process. The combination of ingredients, timing, and aeration involved in Minicks' compost provides a superb product to help you build a healthier soil for all of your projects.
Spreader Rentals Now Available!
$160 per day
$500 deposit (refunded at equipment return)
Contact Us Today For Rental Options!
Need assistance? We can help! Contact us today.