"Working at Minick is like one big family..."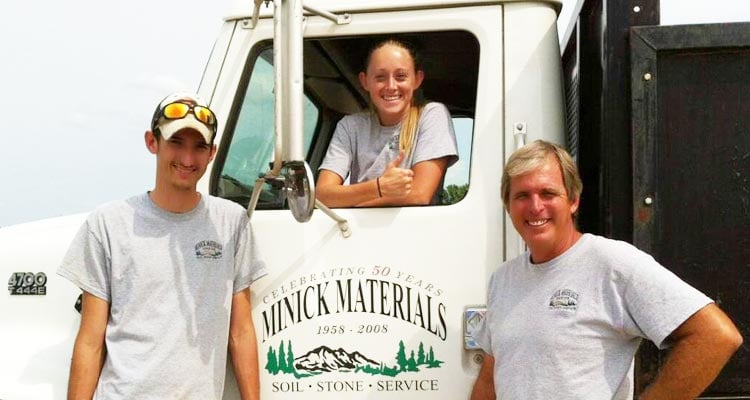 One of our team members is quoted as saying "Working at Minick is like one big family. When you can say that about your job and the people you work with—that's a great thing!"
We staff our three locations in Oklahoma City, Edmond and Norman with the best combination of education, training, and experience for a variety of positions. We offer competitive pay, opportunity for advancement within our company, and additional benefits.
We are currently looking to hire new employees to join our team. We are hiring at all locations, all part and full-time positions.
Download and complete the application below. You may:
— Download, print and complete the application, then drop it off at any of our locations, or
—Download, complete the form using the fillable fields, save and e-mail the application to: hcantrell@minickmaterials.com.
For additional information, please stop by one of our locations or contact us online.

Minick Employment Fillable Application (PDF)

Minick Materials is an Equal Opportunity Employer and values diversity in people and ideas. Online position announcements are intended only to provide general descriptions of employment opportunities; none of the information provided for any position should be interpreted as a commitment by Minick Materials to specific terms and conditions for employment.
OUR LOCATIONS
Oklahoma City

326 North Council RoadOklahoma City, OK 73127405/789-2068
Edmond

14141 North Santa Fe AvenueEdmond, OK 73013405/418-2209
Norman

6665 North Interstate DriveNorman, OK 73069405/329-2458
CONTACT INFORMATIONPrimary Phone:


405/789-2068
OUR HOURS*

Monday–Friday:

7:00 a.m.–5:00 p.m.
Saturday:

7:00 a.m.–5:00 p.m.
Dec. 31st:


Edmond & Norman closed at 12Main closed at 1
*Exceptions may occur, including some holidays.