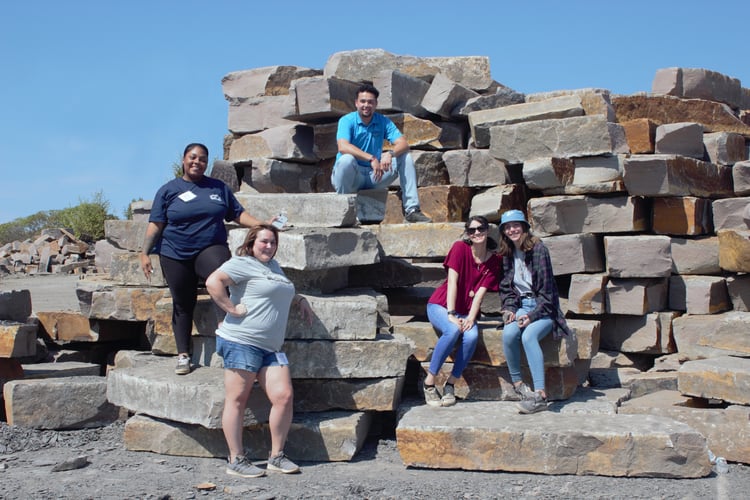 Why work with us?
We work hard when we're at work, but it's important that we all maintain a good work-life balance. We want you to go home when your shift is scheduled to end, to use your PTO, and to enjoy your time away from work.
We offer advancement and bonus opportunities as well as fun team perks like events, outings, and more. Working here means working together, so hard work is noticed, appreciated, and rewarded.
We've built our culture on bringing out each other's strengths and relying on one another to work through our weaknesses.
We are a small, family-owned company where everyone's input is welcome. You can make a difference every day you're here.
Open Positions:
Full and Part-Time Available
To Apply:
Fill out our Online Application
OR
Download, print, fill out, and drop off the paper application at any of our locations.
For additional information, please stop by one of our locations or contact us online.
Minick Materials is an Equal Opportunity Employer and values diversity in people and ideas. Online position announcements are intended only to provide general descriptions of employment opportunities; none of the information provided for any position should be interpreted as a commitment by Minick Materials to specific terms and conditions for employment.
OUR LOCATIONS
Oklahoma City

326 North Council RoadOklahoma City, OK 73127405/789-2068
Edmond

14141 North Santa Fe AvenueEdmond, OK 73013405/418-2209
Norman

6665 North Interstate DriveNorman, OK 73069405/329-2458
CONTACT INFORMATIONPrimary Phone:


405/789-2068
OUR HOURS*
Monday–Friday:

7:00 a.m.–5:00 p.m.
Saturday:

7:00 a.m.–5:00 p.m.
HOLIDAY HOURS*
July 4th:
Closed
Sept. 17th:
Open 7am-12pm
Nov. 24th-26th:
Closed
Dec. 3rd:
Open 7am-2pm
Dec. 24th-26th:
Closed

Dec. 31st-Jan. 2nd:
Closed
*Exceptions may occur