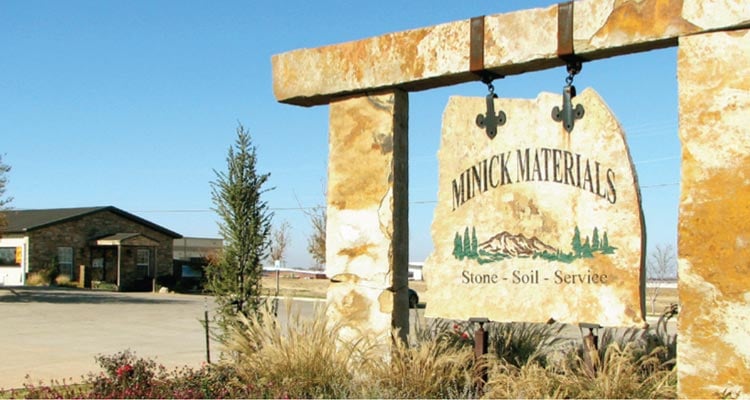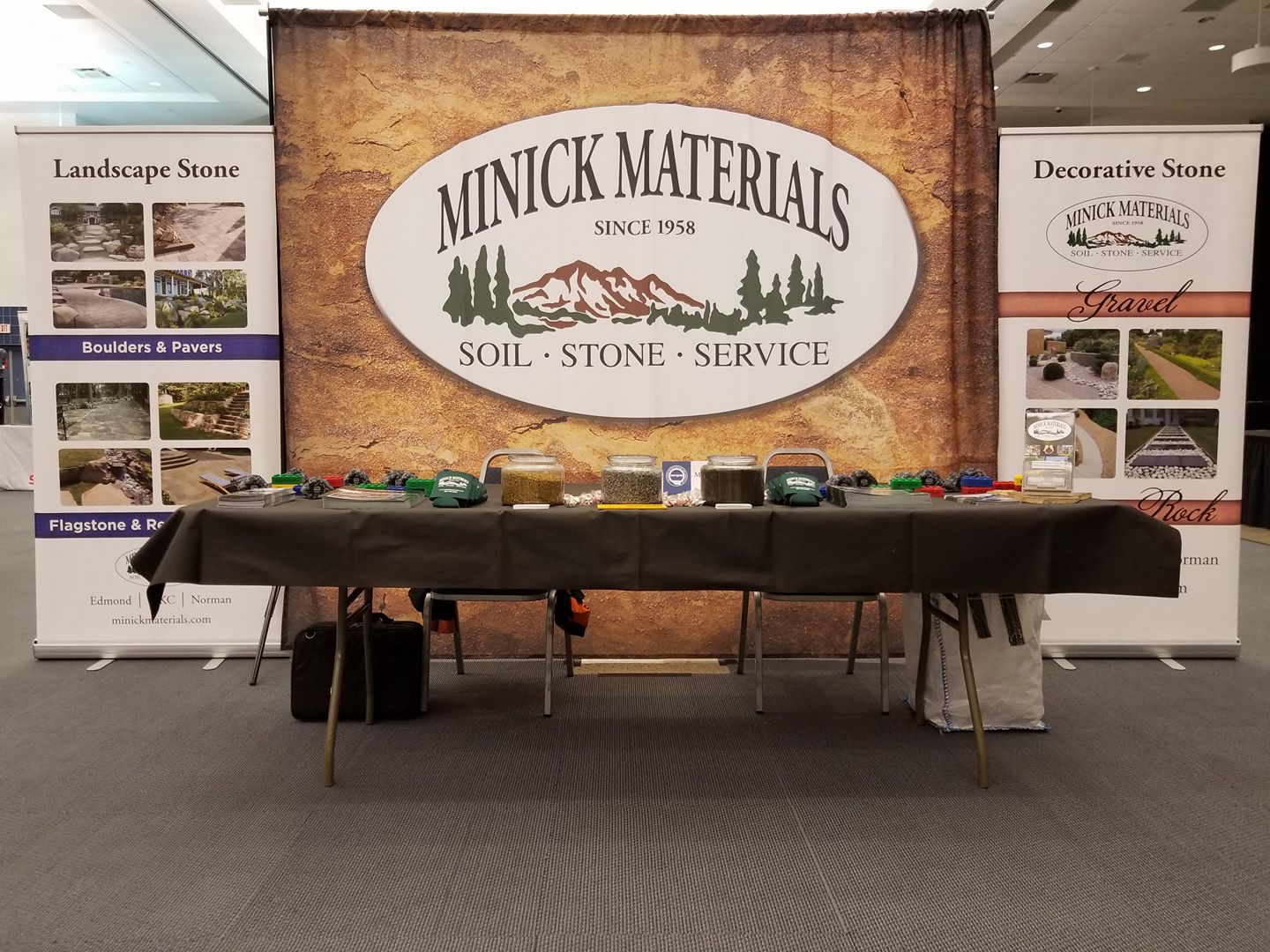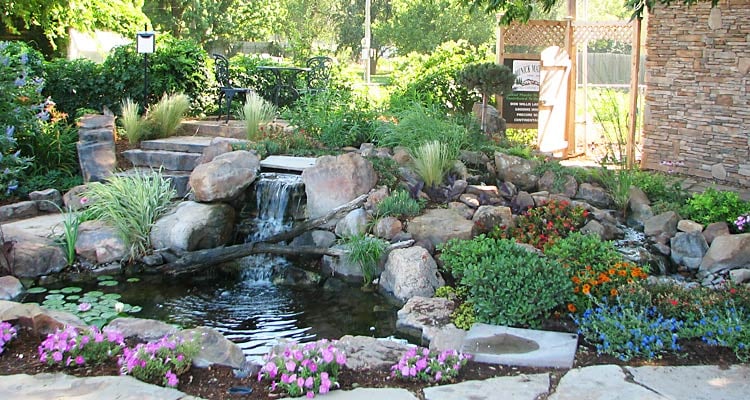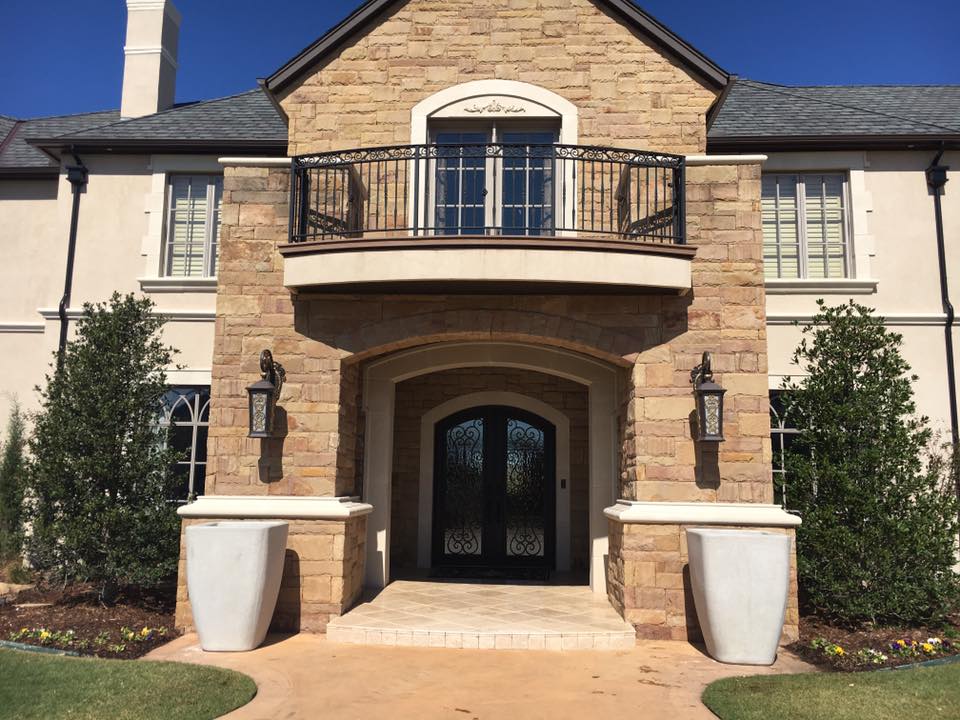 Since 1958 we have been a regional and national supplier of quality products with exceptional customer service
Founded in 1958 by Kenneth Minick and wife Nova, Minick Materials is a family-owned company. What began as a mere topsoil and sand delivery company has become one of the largest landscape material distributors in our region, shipping both local and nationwide orders.
Minick Materials stays involved with our community. We provided the majority of the stone for the Oklahoma City National Memorial, soil donations for the Children's Center in Bethany, as well as supplying materials to local churches, day cares, retirement centers and countless others.
Minick Materials continues to be an active member of several professional organizations, including Central Oklahoma Home Builders Association, Oklahoma Nursery and Landscape Association, and the Central Oklahoma Chapter of the American Institute of Architects.
With more than 300 quality products for both commercial and residential applications, we continue to be a leader in our industry. Our selection includes soils, sand, soil enhancing products, building stone, landscaping stone, manufactured stone veneers, thin veneer stone, and Keystone pavers and walls. Whether you are looking for building stone for a project across the country or soil and boulders for your residence across town, our team of professionals provides outstanding service.
Minick Materials has three locations for your convenience, offering an extensive inventory with outstanding customer service. Our locations are open from 7:00 a.m. to 5:00 p.m. Monday through Saturday (though exceptions occur, including holidays). We hope to see you soon.
Our products and services
Landscape Materials
Keystone Pavers
Landscape Stone
Paving Stones
Retaining walls
Thin Stone Veneer
Boulders & Stone
Topsoil & Mulches
Cultured Stone
Flagstone
OUR LOCATIONS
Oklahoma City

326 North Council RoadOklahoma City, OK 73127405/789-2068
Edmond

14141 North Santa Fe AvenueEdmond, OK 73013405/418-2209
Norman

6665 North Interstate DriveNorman, OK 73069405/329-2458
CONTACT INFORMATIONPrimary Phone:


405/789-2068
OUR HOURS*
Monday–Friday:

7:00 a.m.–5:00 p.m.
Saturday:

7:00 a.m.–5:00 p.m.
HOLIDAY HOURS*
July 4th:
Closed
Sept. 17th:
Open 7am-12pm
Nov. 24th-26th:
Closed
Dec. 3rd:
Open 7am-2pm
Dec. 24th-26th:
Closed

Dec. 31st-Jan. 2nd:
Closed
*Exceptions may occur