Compost Supplier: Minick Materials
Since our start in 1958, Minick Materials has had a clear goal: to bring you quality products of any size for the best price. We have commercial advisors who are specially trained to deal with large scale questions and issues, but we also serve residential customers daily, ensuring every garden is as beautiful as can be.
It doesn't matter if you seek compost and soils for one garden bed or several acres of farming - Minick is the compost supplier for you. Please note we run our own composting facilities, which have been licensed by the state of Oklahoma, and our compost is made with all the best ingredients, in the right proportions, and under optimal conditions.
Please visit any of our locations to see, touch and smell our premium compost, and you will be able to see the difference between our high-quality compost versus other composts.
Dark Forest Compost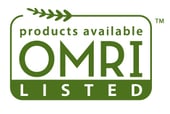 This is a coarsely ground vegetable-based compost that is high in nutrients that help build a healthy, productive soil. The coarse grind helps keeps the soil looser, optimizing moisture, penetration, and root growth. Our Dark Forest is the perfect all-purpose compost.
Prairie Gold Compost
This is a finely ground manure-based compost that is aged, screened, and is a natural food source for microbes that provide nutrients. Prairie Gold is perfect for top-dressing your yard, and is a key ingredient to building a healthy and productive soil
Zoo Poo Compost
This is a manure-based compost that is made with organic herbivore waste from the Oklahoma City Zoo, mixed with wood chips & vegetables. Zoo Poo is great for amending pre-existing soil for a flowerbed, or softening up any hard soil.
By using Zoo Poo you're joining us in our partnership with the OKC Zoo to help eliminate waste going into our landfills, and maximize the efficiency of our natural resources!
Easy Orders
Minick Materials has been leading the industry for decades, and our highly trained and friendly staff are here to help you find exactly what you're looking for.
If you're a large-scale farm or business seeking to buy in bulk, we have specialized customer reps ready to help you navigate the ins and outs of large orders and loading or shipping challenges.
Residential & Commercial
Materials are our passion, and no project is too big or too small. Don't be shy to ask us about stones or compost for your backyard - we're happy to help! Visit any of our locations for expert advice, top quality materials, and great prices. And like we're always saying, we are also delighted to work with commercial accounts with special demands and requirements.
Nationwide Delivery Available
We work out of Oklahoma in 3 different locations, and you can come and load your own van or request our loading services. If this is too far for you, worry not: we also ship all over the country, taking advantage of our central location in the United States to offer you excellent shipping prices and times.
Questions?
Tell us more about your projects, and let us advise you. Our staff is knowledgeable and friendly, and they will help you choose the right compost for your topsoil dressing or the ideal pavers for the driveway of your dreams.
Whatever materials you seek, we probably have them - after all, we have been in the materials business since 1958! Reach out to us or visit one of our locations, and let us assist you in finding the perfect materials and making all your gardening and landscaping goals a reality.