Yard Hand/Associate
Posted Feb 7, 2022
Description
Outside
Customer Service
Full Time: 5 days a week. 8 hour shift (7-4, 8-5, flexible). Most likely Saturdays. Sundays off.
Our yard associates are both brains and brawn at Minick Materials. Every customer who enters the yard is greeted by our boots-on-the-ground crew ready to show them around, offer product knowledge, and load their selections. Our wide customer base makes each day a little different, but our always- improving training program keeps our staff ready to offer expert-level customer service. Whether it be a backyard DIY'er, or a commercial contractor, our yard associates are a crucial part of bringing each customers' vision to life.
Work day may periodically extend beyond 8 hours as activity and responsibility dictates; some nighttime and weekend work may be required - particularly during our busy Spring season. Attention to detail, fast paced activity and response time to customer and/or company requirements, and results oriented expectations could be the norm.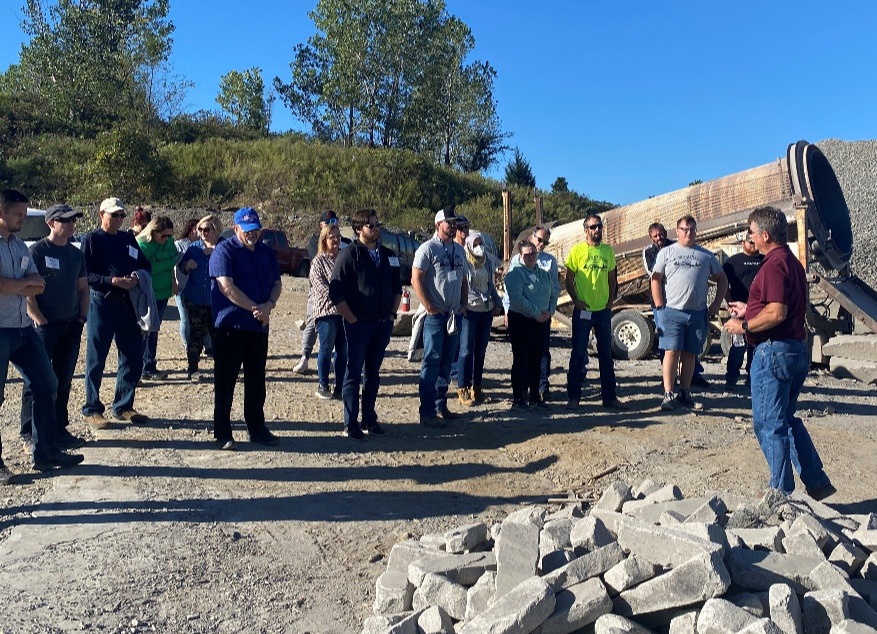 Job duties:
Customer Service
Learn and retain knowledge of products and their applications
Assist customers with navigating the yard, and selecting products right for their project
Load customer vehicles by hand or with heavy equipment
Operate forklift and front end loader
Perform daily equipment maintenance
Keep track of inventory by receiving and organizing incoming goods, and doing routine inventory adjustment checks
"Housekeeping"- Maintain organization and cleanliness of yard, warehouse, breakroom, etc.
Work as part of a team
Requirements:
Driver's license
Ability to operate in outside conditions, in the cold and heat
Ability to be on your for long periods of time
Ability to lift up to 75lbs
Preferred:
Forklift/loader experience
Bilingual in Spanish
Ability to work weekends
Benefits:
PTO
Insurance - Health, Dental, Vision, Life
Matching Simple Plan (Retirement)
Maternity/Paternity and Bereavement leave
Flexible Spending Account
Employee Discount
Minimum of $14 per hour
Company parties, events, and incentives
Closed every Sunday and 6 major holidays a year
About Us:
We work hard when we're at work, but it's important that we all maintain a good work-life balance. We want you to go home when your shift is scheduled to end, to use your PTO, and to enjoy your time away from work.
We offer advancement and bonus opportunities as well as fun team perks like events, outings, and more. Working here means working together, so hard work is noticed, appreciated, and rewarded.
We've built our culture on bringing out each other's strengths and relying on one another to work through our weaknesses.
We are a small, family-owned company where everyone's input is welcome. You can make a difference every day you're here.