Your Supplier for Quality Engineered Soil & Aggregate Binders | Minick Materials
Minick Materials understands that builders, civil engineers, contractors, and architects need high-quality solutions to soil-related problems that affect the integrity of their work. We've been supplying landscaping and construction professionals with high-quality engineered soils for over 60 years!
Learn how our products, including engineered soil and aggregate binders, can help reduce stormwater runoff, cracking pavements, damage to plants, and liability due to unsafe walkways.
Minick Materials is a licensed supplier of CU-Structural Soil® and Organic-Lock
Whether it's called manufactured soil or engineered dirt, having the right foundation for your landscaping, construction, or architectural projects is critical. We make sure to supply quality soil solutions, which is why we supply CU-Structural soil and Organic-Lock aggregate binder to our customers.
CU Structure Soil Time-lapse in d'Alhousie Square, Canada (2004, 2012, 2018)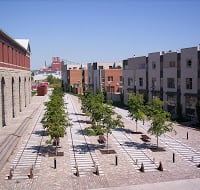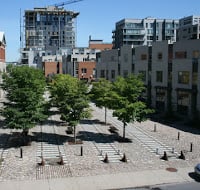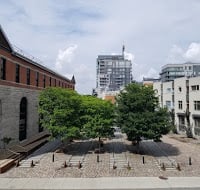 Organic-Lock (Brooklyn, NY)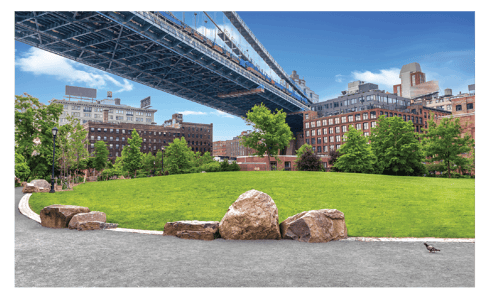 CU-Structural Soil was developed at Cornell University as a way to safely bear pavement loads after compaction and yet still allow root penetration and vigorous tree growth.
CU-Soil® is intended for paved sites to provide adequate soil volumes for tree roots under pavements. CU-Soil® is an innovative, cost-effective medium installed under pavement that improves street tree vigor and prevents sidewalk failure, frequent pavement repair, virtually eliminates tripping lawsuits, and greatly reduces the replacement of dead trees every 7–10 years.
CU-Structural Soil® was patented and trademarked under the name CU-Soil® to ensure quality control. We're a licensed seller of this great product. Contact us to see if CU-Soil is the right choice for your project!
Organic-Lock™ is the strongest binder made with organic matter for aggregate surfaces on the market today. It resists erosion, is water permeable, reduces maintenance, and is wheelchair accessible. It's also made from a renewable plant source.
Organic-Lock™ is designed to be blended with crushed aggregate to create natural-looking pathways and surfaces. The binder locks the aggregate in place to minimize erosion and maintenance all while remaining water permeable.

Minick Materials is proud to offer Organic-Lock to architects, landscape architects, and contractors looking to create natural-looking pathways that are as durable as they are beautiful.
Cornell CU-Structural Soil Guide
Founded in 1980 with the explicit mission of improving the quality of urban life by enhancing the functions of plants within the urban ecosystem, the Urban Horticulture Institute program integrates plant stress physiology, horticultural science, plant ecology, and soil science and applies them to three broad areas of inquiry.
Organic-Lock Guide
Organic-Lock is a patented powdered binder made from a renewable plant resource and specialized proprietary additives. It's designed to be blended with crushed aggregate to create natural-looking pathways and surfaces. The binder locks the aggregate in place to minimize erosion and maintenance, all
the while remaining water-permeable and allowing sitting water to permeate into the groundwater table.
We Also Supply Rooflite, Certified Green Roof Media
Rooflite is an extensive line of specially designed lightweight soils for green roof projects. Rooflite has over 150 blends, customized by purpose and region, scientifically designed for optimum water retention and drainage, which are vital to ensure plant growth and managing stormwater.
With over 12 million square feet of Rooflite installed all over America, this is a tried and tested soil that delivers great results. Some popular uses of Rooflite range from extensive decorative green roofs to rooftop farming of vegetables, flowers, and herbs.
Rooflite have designed systems to support a variety of growing needs: from rooftop lawns and sedum garden, requiring 8 inches of soil; through rooftop gardens and farming, requiring 12-14 inches of soil; and all the way to facilitating the growth of rooftop trees, which requires a multi-layered soil with a depth of 20 inches up to several feet.
Looking for more information? Explore these resources
Engineered soil is not the only way to address concerns with pavement integrity, plant health, and other landscaping issues. In combination with practices like using rain gardens and applying engineered soil repairs or soil stabilization, commercial builders, landscapers, and architects can develop sound, sustainable projects that require less maintenance while supporting high plant productivity. Keep reading to learn more.