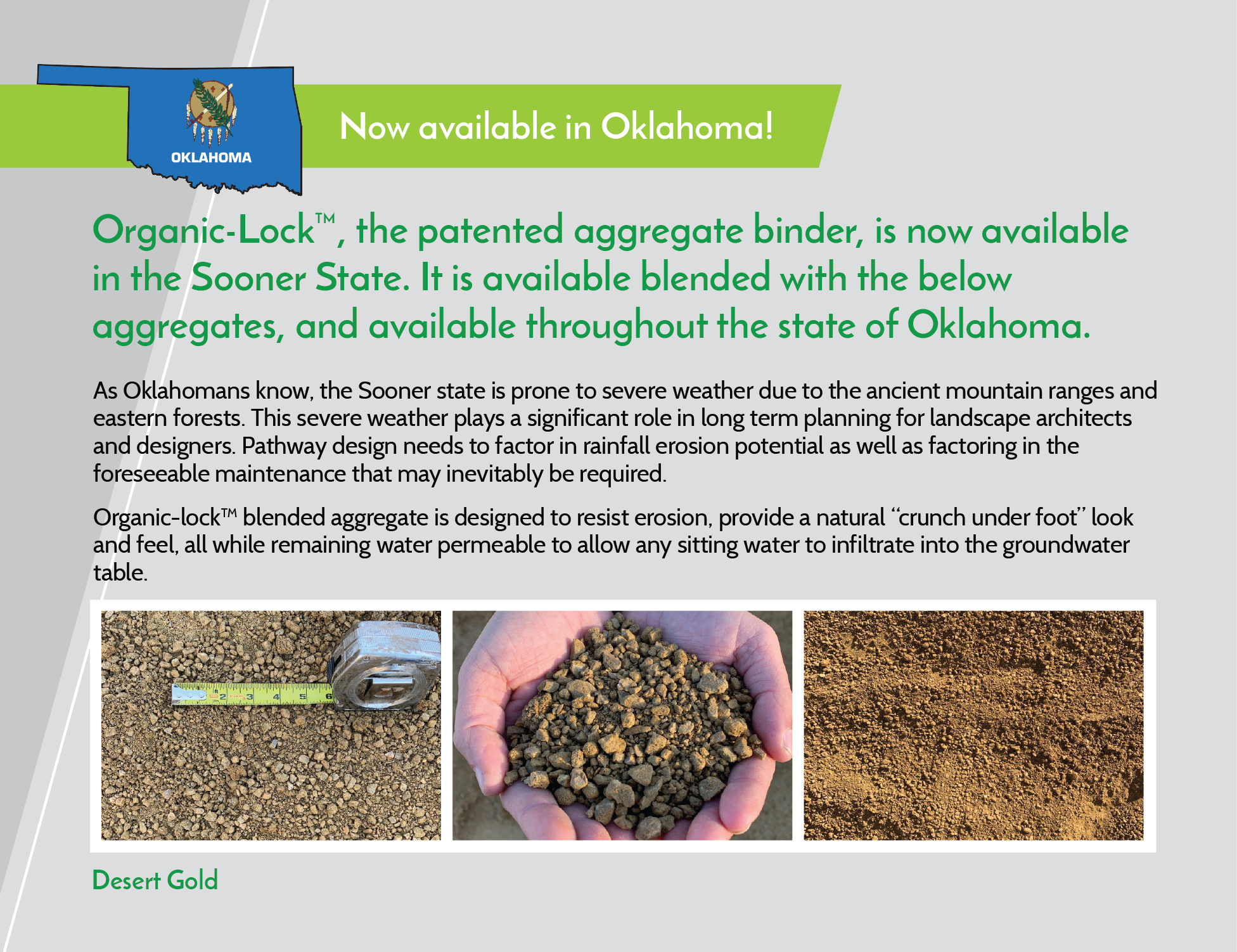 Organic-Lock™ Webinar
Are you available on Nov 17th at 12:30 (Central)? Save the date to Lunch and Learn with Minick Materials!
Minick Materials has an exciting new product: Organic-Lock™, a patented aggregate binder that is ideal to withstand the extreme weather conditions of Oklahoma. You may have seen it on Scissortail Park.
Let us buy you lunch - it will be provided via Uber Eats so you can Lunch and Learn with us. Minick Materials employees will be available to answer your questions both during and after the webinar.
Remember: Lunch and Learn on Nov 17th at 12:30 (Central), we will have a live webinar about Organic-Lock™... and lunch is on us!
We look forward to seeing you there!