We offer a variety of Retaining Wall Blocks
View More Available Retaining Wall Styles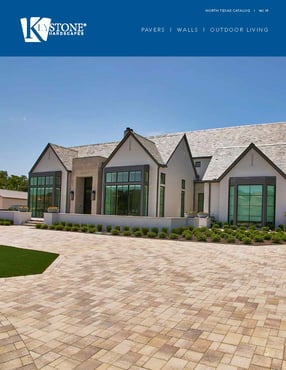 A retaining wall is a crucial structure that serves several important purposes, including holding soil in place and preventing erosion. They are especially useful in situations where there is an unnatural slope in the landscape or when the terrain needs to be reshaped. A retaining wall is designed to withstand the forces of gravity, water, and soil pressure and must be carefully engineered to ensure its stability and longevity.
Retaining walls have a wide range of applications, including residential and commercial landscaping, construction projects, and civil engineering. For instance, they can be used to create level terrains, stabilize slopes, construct retaining ponds, and prevent soil erosion in hilly areas. Additionally, a retaining wall can be a beautiful and functional addition to your landscape, adding to its overall aesthetic and complementing your overall design.
Properly made retaining walls offer numerous benefits, including improved landscape aesthetics, increased property value, and enhanced soil stability. Furthermore, a well-engineered retaining wall will be durable, long-lasting, and able to withstand harsh weather conditions and natural hazards.
Choosing the right retaining wall blocks is critical to the success of your project. The right blocks should be strong, durable, aesthetically pleasing, and provided by a reputable supplier like us! Minick Materials offers a wide variety of natural stone and interlocking system options to help you select the right blocks for your specific project needs. Our team is knowledgeable and experienced and is always available to help you create a new idea or bring your existing vision to life.
At Minick Materials, we are dedicated to delivering high-quality products and providing excellent customer service. Whether you're starting a small or large-scale project, we have the expertise and resources to help you achieve your goals. Stop by one of our three locations to see samples and discuss your project, or let us help you bring your idea to life by delivering nationwide. No project is too small or large for us, and we are eager to help you succeed.
To get more info about unit piece sizes or pricing contact our stores.